About Us
We at Jumbo Steel Machinery Co., Ltd. have well maintained a top-notch position in the markets across the globe by supplying the most dependable and ruggedly designed line of industrial machines. Since 1986, our sole ambition has been to keep providing advanced machines that meet all set standards & norms. Being a quality focused manufacturer and exporter, we have also earned ISO 9001:2008 and CE certifications. Our offered product portfolio ranges from Straw Making Machines, Lollipop Stick Making Machines, Cotton Bud Stick Making Machines, PP & PET Strapping Band Machines to many more items. Fabricated utilizing premium quality material, our served machinery range is mostly regarded for high performance, easy usage, longer durability and many other quality features.
In our service of around 33 years, we have taken our organization to the forefront and attained applauds from customers & industries worldwide. The associates of our firm appreciate & vouch for the quality we put in our machines as well as services. Our sole purpose is to remain relevant & competitive with the changing industrial scenarios so that we can sustain the legacy that we have created for many more successful years.
Quality Control
From the very beginning, we have kept our organizational processes quality controlled as per international norms. With our advanced equipment & tools, we are continuously generating a better-quality range, which is value based. At our units, our production personnel and quality heads work in sync to constantly supervise the overall processes and stages of production. With utmost safety, we manufacture the most efficient range of PP & PET Strapping Band Machines, Lollipop Stick Making Machines, Cotton Bud Stick Making Machines, Straw Making Machines and many other items. Furthermore, our quality control policies are strictly updated as per latest standards and protocols.
Our Policies
To keep moving in the direction of growth & development, we have set certain policies based on our experience & knowledge gained in the past decades. These policies are:
To deliver only tested & quality assured machines at all cost

To maintain competitive pricing for our offerings
To upgrade the resources from time to time
To keep practicing customer retention in innovative ways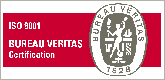 Read More